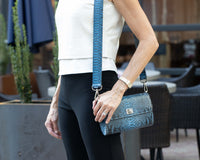 The Perfect Bag
 The Elizabeth, 3 in 1, clutch, shoulder bag and crossbody, is pure luxury with the classic elegance to compliment casual or dressy.
The Ingrid
Ingrid Bergman was known for her classic beauty and intellect. She was labelled the "Ideal American Woman". Like Ingrid, her namesake, our smart classic clutch, is both timeless and beautiful.
The Elizabeth
Our versatile Elizabeth bag has as many looks as Elizabeth Taylor had husbands. Recognized for her fabulous costumes and her notable style on and off the screen inspired the naming of this noteworthy bag. The Elizabeth offers 3 bags in 1, a clutch, a shoulder bag, and a crossbody. Straps for the bag are available in a variety of sizes and colors.
The Sophia
Sophia Loren, an Italian actress , was the last beauty of The Hollywood Golden Age. The Sophia is influenced by the Italian clutch designed to be carried under the arm or by hand. We have added a wrist strap for the modern ease.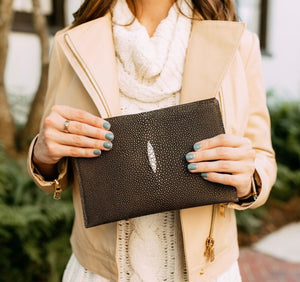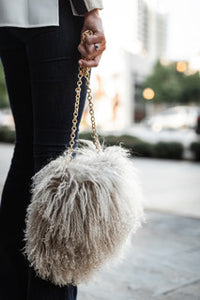 The Audrey
The Audrey Tibetan is named for Audrey Hepburn, an actress and fashion icon of Hollywoods Golden Age. Her messy and eccentric life as Holly Golightly in Breakfast AT Tiffany's, was the influence for this feminine, free spirited fur bag.